Source: CIO Magazine
Certifications give your resume more credibility and can make you more marketable to recruiters and hiring managers. And at the entry-level, they're a great way to stand out from other candidates — and even boost your pay.
As you grow in your career, you'll want to consider more advanced certifications to continue your professional development. By then, you'll know what specialties to focus on and what skills you need for your desired career path. But at the entry level, it's better to stick with more generalized certifications that will help get your foot in the door.
Here are 15 IT certifications to launch your career, whether you have recently graduated or have decided to make a career change.
15 entry-level IT certs to jump-start your career
Apple Certified Support Professional (ACSP)
AWS Certified Cloud Practitioner
Certified Scrum Master (CSM)
Cisco Certified Network Associate (CCNA)
Cisco Certified Technician (CCT)
Comp TIA A+
CompTIA IT Fundamentals+ (ITF+)
CompTIA Network+
CompTIA Security+
ITIL 4 Foundation
Linux Essentials Professional Development Certification (PDC)
Microsoft 365 Fundamentals
Microsoft Technology Associate (MTA)
PMI Certified Associate in project Management (CAPM)
Systems Security Certified Practitioner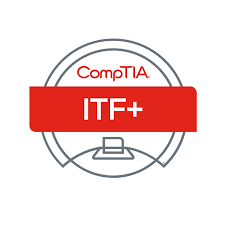 The CompTIA IT Fundamentals+ (ITF+) certification is designed for those interested in starting a career in IT or who want to change career paths. The exam is intended to validate your foundational knowledge in IT and to give you a better idea of what it's like to work in IT. It covers essential IT skills and knowledge such as the functions and features of common operating systems, establishing network connectivity, security best practices, and how to identify common software applications. The certification exam covers networks, infrastructure, IT concepts and terminology, applications and software, security, database fundamentals and software development. It's also a good starting point if you want to continue down the CompTIA certification path, but it's not a requirement for other certifications.
Exam fee: $126