Source: KWWL
CEDAR RAPIDS, Iowa (KWWL) – Summer activities in the Cedar Rapids Community School District have been temporarily suspended after a cyber security incident.
According to a post on the district's website, a breach was discovered over the holiday weekend. The district wide closure is in effect through the rest of the week and includes field trips. This also includes Scholar Camp, Kids on Course University and Champions summer programming. High school baseball and softball games will, however, continue as scheduled.
Regularly scheduled activity is anticipated to resume Monday, July 11.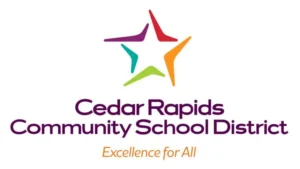 District leaders said as soon as they learned of the incident, third-party cybersecurity experts were called in to help review the matter. Additionally, they have taken steps to ensure something similar does not happen again.
School officials have apologized for any inconvenience this may cause families but said they appreciate patience as they work to resolve the matter as quickly as possible.
Updates will be made available on the district's website, found here.