Origin
The word "cyber" was first used as an abbreviation of the word "cybernetics", championed by Norbert Wiener in his book: Cybernetics: Or Control and Communication in the Animal and the Machine published in 1948 and later revised in 1968. In the book Weiner describes the nature of cybernetics after an example of circular causality, likened to steering a ship where the helmsperson maintains a steady course in a changing environment by adjusting the steering in continual response to the effect it is observed as having (Weiner, 1948).

Due to cybernetics' transdisciplinary (some would even say "anti-disciplinary") nature the field intersects with several other fields, leading to its wide influence (ex. computing, artificial intelligence, cognitive science, complexity science, and robotics) and diverse interpretations. Core to Weiner's concept of cybernetics was the possibility of a computer system that ran on feedback based on the cybernetic loop would one day become common.
Assumed Meaning
When used in common speak today, cyber is almost always (incorrectly) assumed to mean cyber security. A quick google search demonstrates that the algorithm almost always steers towards cyber security when searching for the term cyber. It is for this reason, we have chosen to place a definition on cyber based on authoritative sources in our industry and market to better define and understand what we do, who we serve, and to what level of quality we should be doing it at.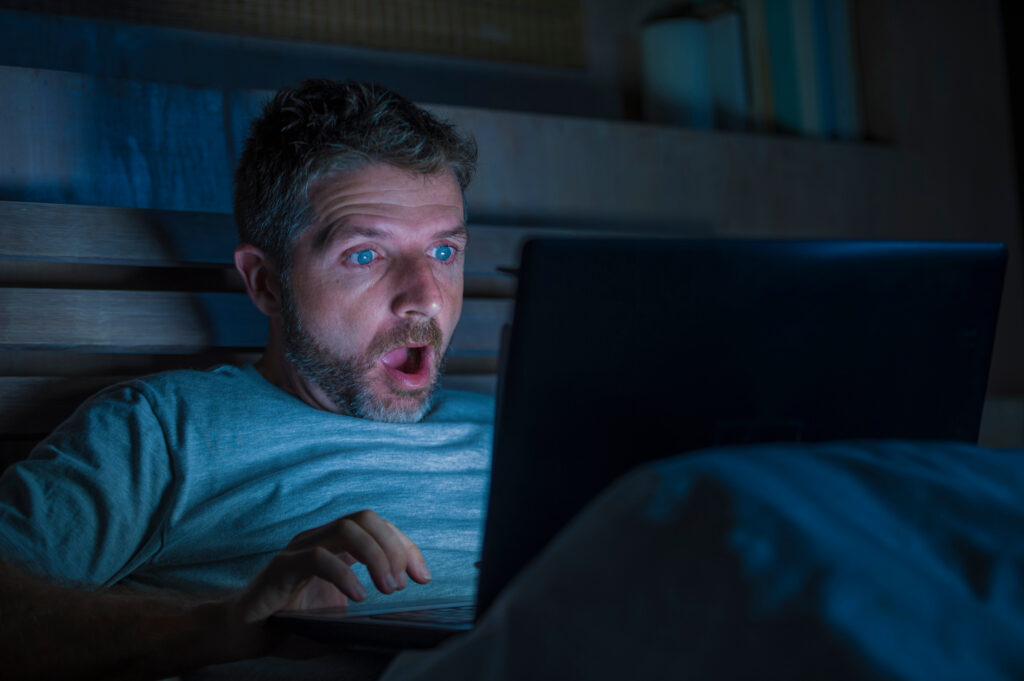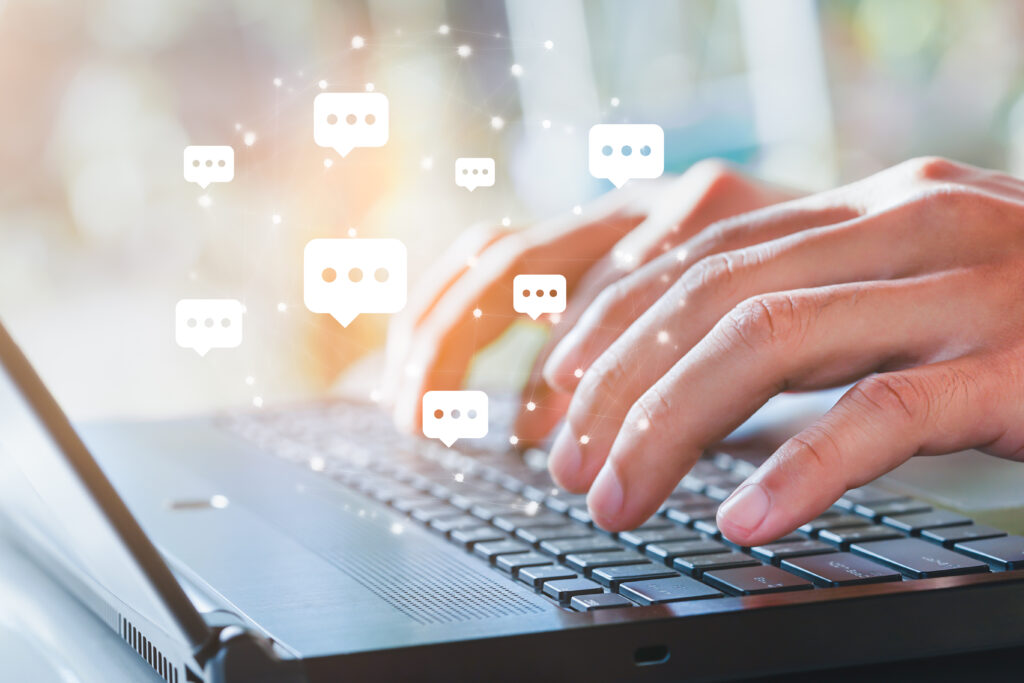 Evolution
As computers became accessible to everyday users in the 1980s, "cyber" began to take on a new meaning. The popular definition of the word began to lean towards "cyberspace" and anything that took place in the "virtual world" created by computers. For example, the term "cybersex" arose from human interaction in chatrooms that described the act of sex in a virtual space.
Through the 1990s and 2000s "cyber" became a catch-all prefix that could be added to any word to make it sound cutting-edge. In business circles, "cyber" nearly supplanted the term" digital" as an indicator for something being high tech and new.
How We Define Cyber
Expounding on the point above, a look at how the general public understands the word "cyber" is further illustrated by the definition circulated in Merriam-Webster's Dictionary as "of relating to, or involving computer or computer networks (such as the internet)" (Merriam-Webster, n.d.). Close attention should be paid to the terms "computer or computer networks", which refer to both stand alone or networked systems.

In the environment we most frequently operate in (the Department of Defense), we assert the term "cyber" is often misrepresented as "cybersecurity" (as also mentioned above). Oddly enough, the Department of Defense makes no claim to defining "cyber" by itself but rather as an abridgment of the word "cyberspace" which is defined in Joint Publication 3-12, Cyberspace Operations as: "a global domain within the information environment consisting of the interdependent networks of information technology infrastructures and resident data, including the Internet, telecommunications networks, computer systems, and embedded processors and controllers."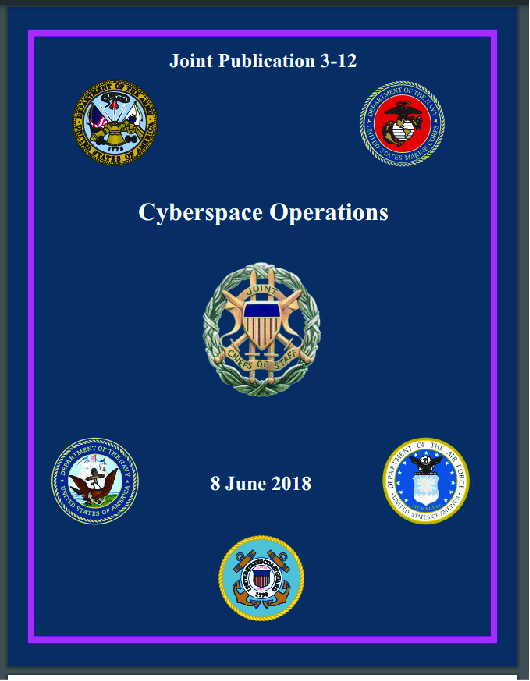 We further assert that the definition of "cyberspace" (cyber) stated in JP 3-12, also covers the DoD definition of "Information Technology" or "IT" as defined in DoD Instruction 5000.82 (Acquisition of Information Technology). Information Technology (IT) is defined as "Any equipment or interconnected system or subsystem of equipment used in the automatic acquisition, storage, analysis, evaluation, manipulation, management, movement, control, display, switching, interchange, transmission, or reception of data or information; this includes computers, ancillary equipment including imaging peripherals, input, output, and storage devices necessary for security and surveillance), peripheral equipment designed to be controlled by the central processing unit of a computer, software, firmware and similar procedures, and services (including support services, and related resources)."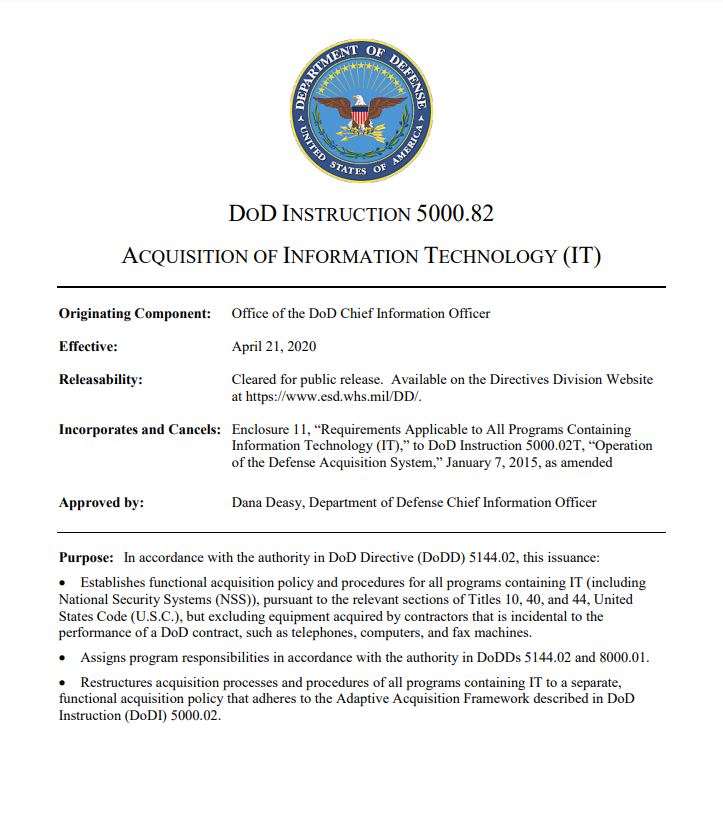 Is Cyber the same thing as Information Technology (IT)?
As the DoD definition of information technology (IT) falls under the umbrella of cyber and as the commercial definition stated by Merriam-Webster broadly states anything relating to computers, computer networks, or the space computers operate in; we believe all definitions to be one in the same and fall under the overarching definition of "cyberspace". As others may perpetuate the colloquial use of the terms "cyber" or "IT" we understand them to be one in the same. 
So what is Cyber exactly???